CPR and First Aid Certification Classes
"CPR like you've never had before! Stephanie's back by popular demand to present this renewal course in her informative, entertaining and unique style" Outsource Resource Healthcare Providers

"I was nervous about taking another CPR class, they were always so boring, Stephanie's Class was the best CPR class I have ever taken. She was fun, dynamic and I learned more from this class than any other. I would highly recommend Mobile CPR for your companies CPR and /or First Aid training." Day Care Provider
MOBILE CPR: ON-SITE C.P.R. AND FIRST AID TRAINING






MOBILE CPR


is a company created to teach Cardiopulmonary Resuscitation and First Aid in the home, office, school or work place. C.P.R. is a vital skill for everyone and required by many employers.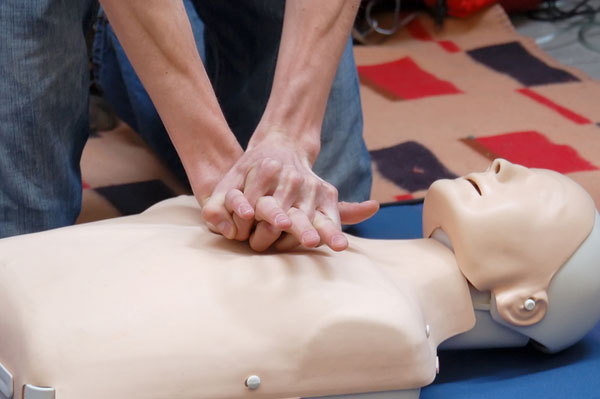 MOBILE CPR

is an official American Heart Association Training Center. We offer a standard basic life support class which includes adult, child and infant CPR, foreign body airway obstruction and airway management in addition.

Pediatric, healthcare provider and instructor courses are also available on a regular basis. All equipment is new and "state of the art". Mobile CPR classes are taught by experienced and dynamic health care professionals. The classes are designed to be as fun as they are informative.
MOBILE CPR
Out-of-hospital Chain of Survival


The term
Chain of Survival
provides a useful metaphor for the elements of the ECC systems concept.
The 5 links in the adult out-of-hospital Chain of Survival are
Recognition

of cardiac arrest and

activation

of the emergency response system
Early

cardiopulmonary resuscitation (CPR)

with an emphasis on chest compressions
Rapid

defibrillation

Basic and advanced emergency medical services

Advanced life support and post-cardiac arrest care



A strong Chain of Survival can improve chances of survival and recovery for victims of cardiac arrest.
Do you know the ins and outs of chest compressions and rescue breaths? Test your knowledge. Take this quiz:

Communications options:

Form for emailing questions, requests or booking a class:


Bill and Stephanie Mashek
707-887-2452
Forestville Ca, 95436

Members of:

California Outdoors
American Outdoors
Friends of the River
Sonoma County Paramedics Association

American Heart Association

Divers Alert Network

Save a Life--Learn CPR

Google+